Party Pets 2 U Cuddle Babies
---
Amber has spent all her life on farms and rural areas. Throughout the years her passion for animals has grown from caring for and owning pets, through to horse riding and competition. So its no wonder her love of horses lead to Cert II in equine studies and working with animals at "Animals on the Move". So this passion and love for animals is just one reason Party Pets 2U came to life. The other is to help educate children about animals and their well-being, while they enjoy the benefits of their company.
BOOK NOW
---
An interactive encounter
TOUCH, FEED & LEARN
---
Cuddle Babies is perfect for parties, shopping centres and public events due to its smaller animal pen setup with cuddle Bunnies, Ducks, chickens and Guinea Pigs. Enjoy lots of cuddles and fun while you're there and bring home a gift and personalised card to remind you later.
Connector.
Connector.
Connector.
WE BRING Our FARM Animals 2U
Have you noticed that bunnies have a LOT of energy? Always bounding around and keeping themselves busy, often getting into mischief. Any wonder kids relate to them. But just like kids, our bunnies LOVE cuddles. In fact they are so good at cuddles they have received honorary Masters Degrees for them. Try them out to see for yourselves.
Drake has a story to tell
Not satisfied he couldn't lay eggs, which he says would have ALWAYS been confiscated anyway, Drake knew there was something more to his life. So he set out on a journey to find something more meaningful.
When Drake auditioned for Party Pets 2U we knew right away that we had found a true star and that Drake had finally found meaning in his life. And he just LOVES to share his story.
Gorgeous Guinea Pigs
Everyone knows that guinea pigs are gentle and loving creatures. Perhaps they are THE most gentle creatures in the entire world. So they are just perfect for our "cuddle babies" program. Enjoy them nestling you as you hug them and watch how their gorgeous little noses twitch as they eat. Any wonder kids love them.
Chuckling Chooks
Yes, they have a sense of humour
Our chooks live a very social life, going to lots of parties and it's a good thing too because bored chooks are prone to gossip. You can hear them chuckling away constantly. Thankfully these chooks have a busy schedule and it's not just laying eggs.
Cuddle Babies
Special pricing for Public holidays and School Holiday's apply
$270
1 hour, depending on location
2 hr- $ 360
3 Hr -$420
4HR- $500
5 HR- $750
On the day extended booking are an extra $80 per hour.
$50 travel fee for bookings 50km from Emerald.
Book  Now!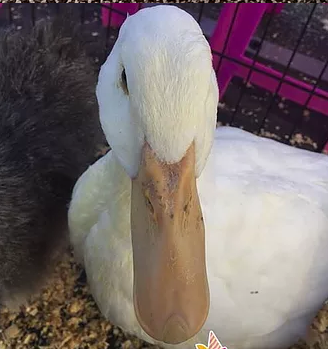 Bookings can be made by
calling the office at the farm
Ph 1300 760 354
$100 Deposit must be made at the time of booking
BOOK NOW
---
---
RECOMMENDED AGE:
SUITABLE FOR ALL AGES
---
LOCATION:
WE BRING THE ANIMALS TO YOU!
---
---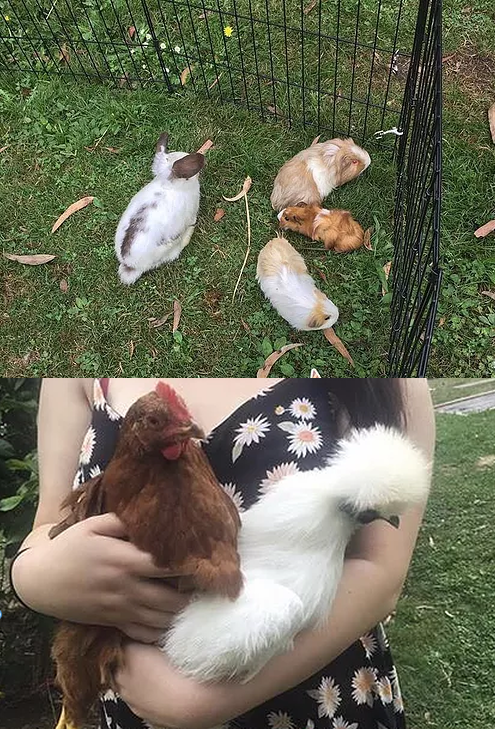 Contact us now to book your
Cuddle Babies
---
Pony Parties include:
---
What We Bring:
Please remember when you are planning your event we require:
---
---
1. Close access to set-up area (no more than 30m distance from our vehicle)
2. Clear access from our vehicle to set-up area (no obstacles, stairs, lifts, steep slopes, etc)
3. For safety reasons we appreciate assistance in keeping curious onlookers at a safe distance until set-up is complete.
4. Access to water for the animals.
---
Behind & beyond the scenes
LATEST FROM THE BLOG
---
When you visit our blog, you'll meet animals, discover interesting knowledge & farmyard insights, immerse yourself in animal education, and get to know the people who keep Animals On The Move completely focused on a love and education of all things animal.