Party Pets 2 U Pony Rides
---
Amber has spent all her life on farms and rural areas. Throughout the years her passion for animals has grown from caring for and owning pets, through to horse riding and competition. So its no wonder her love of horses lead to Cert II in equine studies and working with animals at "Animals on the Move". So this passion and love for animals is just one reason Party Pets 2U came to life. The other is to help educate children about animals and their well-being, while they enjoy the benefits of their company.
BOOK NOW
---
An interactive encounter
TOUCH, FEED & LEARN
---
Our three party ponies Winnie, Mandy and Spike are highly trained. Always clean and shiny and they love to party.
There is nothing like a pony ride to create the most wonderful childhood memories. Pick a theme for your next pony party
Connector.

Connector.

Connector.

Connector.

Hawiian or any other that you can think of…
MEET OUR PONIES
Spike:
Our youngest pony of our team, Spike! Spike is around 8 years old and has been doing pony rides for a few years now. He's a well travelled boy and has been all around Melbourne for your parties! His cute looks and cheerful personality (also very cheeky) makes him a great pony to ride. Spikes favourite theme is Western!
Mandy:
Mandy is the most experienced pony on my team. Mandy as well as Winnie and spike have had years of experience at "Animals on the Move". Mandy is a beautiful pony with the best temperament and is willing to do anything. She loves being ridden and having a good brush with the kids. Mandy's favourite thing about parties is she loves meeting new friends and loves a MY little pony theme. Fittingly, she also likes being a princess pony. Check out her tiara.
Winnie:
Winston (I call him WINNIE ) WINNIE is a fun loving pony who is up for anything. He loves dress ups, especially fancy dress. He's a classy little fellow. He's very food oriented and will do almost anything for a snack! His cool calm outlook on life makes him a great friend and a Fantastic party pal!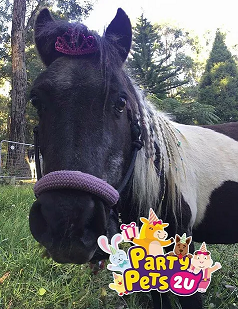 Bookings can be made by
calling the office at the farm
Ph 1300 760 354
$100 Deposit must be made at the time of booking
BOOK NOW
---
---
RECOMMENDED AGE:
SUITABLE FOR ALL AGES
---
LOCATION:
WE BRING THE ANIMALS TO YOU!
---
---
Connector.

1 Pony Prices Starting From: $310

Connector.

2 Ponies Prices Starting From $399

Connector.

3 Ponies Prices Starting From $400
Extra time booked on the day $100, Any theme available $30.
$50 Travel Fee applies to bookings 50km from Emerald.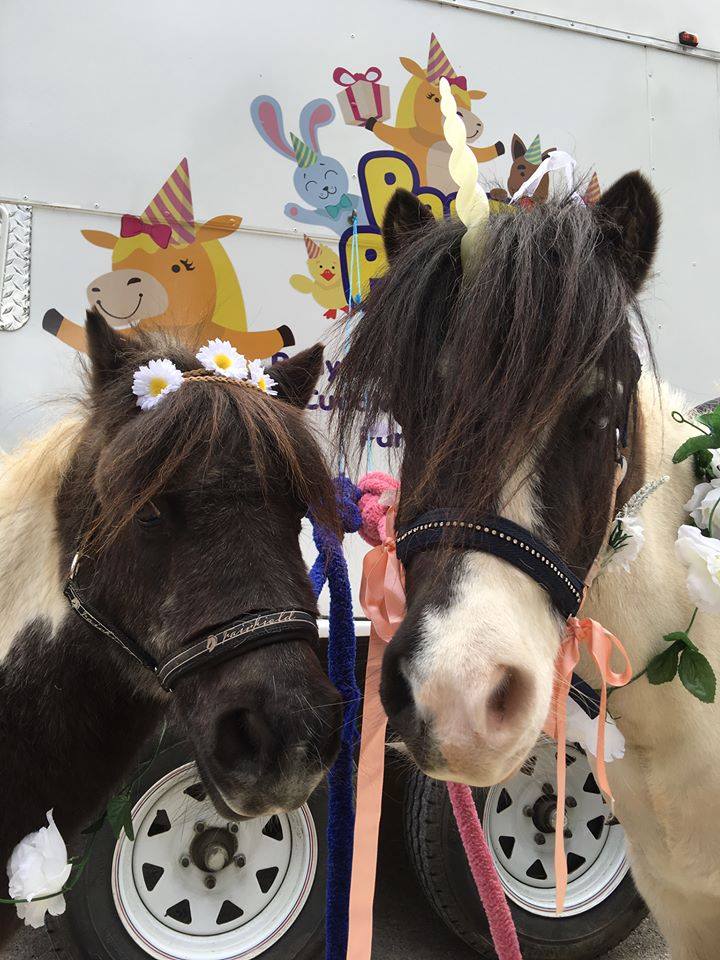 Contact us now to book your
Pony Party
---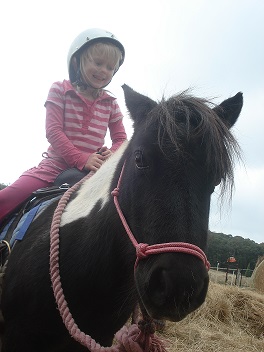 Pony Parties include:
---
What We Bring:
Please remember when you are planning your event we require:
---
---
1. Close access to set-up area (no more than 30m distance from our vehicle)
2. Clear access from our vehicle to set-up area (no obstacles, stairs, lifts, steep slopes, etc)
3. For safety reasons we appreciate assistance in keeping curious onlookers at a safe distance until set-up is complete.
4. Access to water for the animals.
---
Behind & beyond the scenes
LATEST FROM THE BLOG
---
When you visit our blog, you'll meet animals, discover interesting knowledge & farmyard insights, immerse yourself in animal education, and get to know the people who keep Animals On The Move completely focused on a love and education of all things animal.