COW MILKING AND BUTTER MAKING INCURSIONS – EDUCATION THAT COMES TO YOU!

A visit from Milking on the Moove, mobile cow milking and butter making, will help children to learn;
Milking Demonstrations & Butter Making: Highly Visual & Hands On
A 3m x 3m enclosure is set up for the cow and a 2.5m x 1m trestle table for the separator, churner and the butter making equipment. The trestle table can be set up indoors outdoors.
All Weekends and School Holidays Charged at Peak Rates. Public Holiday pricing available upon request.
Bookings can be made online by pressing the button below or by calling our office
Phone 1300 760 354
$100 Deposit must be made at the time of booking
$594
JANUARY
FEBRUARY
MAY
JUNE
JULY
AUGUST
SEPTEMBER
$649
MARCH
APRIL
OCTOBER
 NOVEMBER
DECEMBER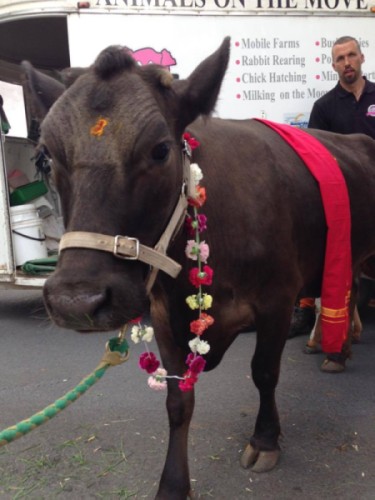 Our friendly cow also loves to do Hindu house blessings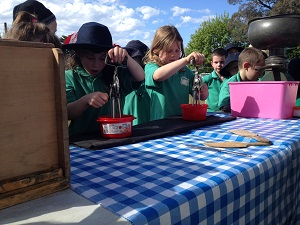 Children love making the butter and taste testing!