-Do you hear scuttling noises in your kitchen late at night?
-Are you too scared to go into the bathroom at night for fear of cockroaches?
-Do you lay there in your bed in pain trying to ignore your full bladder?
-Do you suffer from thirst in the middle of the night because you are too scared to go and get a drink, or worse, are you children dehydrating in their beds because you won't go and get them a drink?
-What have you done to try and get rid of the problem so far?
-How much would you estimate you have spent on this problem?
-How much would you spend to eradicate them?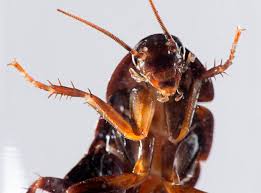 I think we may have the solution to your problem
No nasty chemicals, you won't have to go on holidays while we fumigate your house.
All natural, affordable, and environmentally friendly solutions.
You've heard of Robo Maid the vacuum cleaner that vacuums while you sleep and Creepy Crawly the pool cleaner that cleans your pool by itself haven't you?
Would you like to know more?