Australia is home to the world's largest and most diverse range of bugs including some of the most unusual creatures on the planet!
BOOK NOW
---
An interactive encounter
TOUCH, SEE & LEARN
---
Animals on the Move is privileged to bring you up close and personal with a diverse range of bugs.
Connector.

Connector.

See Bugs that drink water but not through their mouth

Connector.

Connector.

Learn about how ants work together to achieve great things.Learn why it is important to have the right bugs in your backyard

Connector.

Connector.

See the importance of worm farms on soil quality.
Creepy Crawlies is a program that lets children get up close and personal with some of our most common outdoor critters. We will teach the importance of each and every one of these furry, creepy looking bugs and the vital role they play in our ecosystem. From snails to spiders, and lots in-between.We bring a variety of insects frozen in time in clear Lucite for the children to examine up close, as well as some live bugs to observe and interact with.
Creepy Crawlies is the perfect program to educate children on how our everyday life effects these critters and just how much we need them, as much as some of us wish they weren't there.
There is plenty to learn, observe and discover when the Creepy Crawlies come to visit! If you have something you wish NOT to come and visit we can tailor the program to suit!
AOTM Creepy Crawlies 2020 pricing
Pricing
1 hour session, subsequent hours $150 each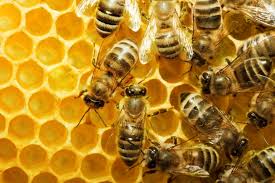 Bookings can be made by calling
Ph 1300 760 354
BOOK NOW
---
RECOMMENDED AGE:
SUITABLE FOR ALL AGES
---
LOCATION:
WE BRING THE ANIMALS TO YOU!
---
---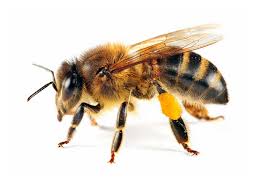 Butterfly's, Bees, Woodies, Spiders, and sometimes Frogs.
What We Bring:
Native Animals, some alive, some in lucite.
Butterfly life cycle shown in stages
Frogs life cycle shown in stages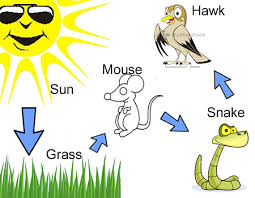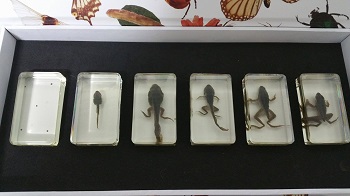 Please remember when you are planning your event we require:
---
1. Close access to set-up area (no more than 30m distance from our vehicle)
2. Clear access from our vehicle to set-up area (no obstacles, stairs, lifts, steep slopes, etc)
3. For safety reasons we appreciate assistance in keeping curious onlookers at a safe distance until set-up is complete.
4. Access to water for the animals.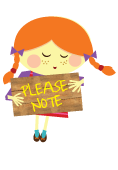 The Creepy Crawlies and Early Learning
---
Our focus on Science Foundations & complimenting the Australia School Curriculum.
Biological Science and the Use & Influence of Science
Creepy Crawlies can be grouped and classified on the basis of observable features. For example; Bugs that have wings compared to bugs with legs and ones that have mucas.
The Creepy Crawlies encounter clearly demonstrates the diverse structural features of each creature and ways in which they adapt to help them survive in their environment.
Our Bug Handlers explain and discuss how the growth and survival of living things are effected by the physical conditions of their environment and the importance of wildlife conservation.
---
---
Behind & beyond the scenes
LATEST FROM THE BLOG
---
When you visit our blog, you'll meet animals, discover interesting knowledge & farmyard insights, immerse yourself in animal education, and get to know the people who keep Animals On The Move completely focused on a love and education of all things animal.